Scholarships
In Japan, only a few scholarships cover all the costs of study; most aim to cover just a portion of the student's living expenses and tuition fees. Therefore, calculate the total expenses of studying in Japan to create a financial plan that does not rely solely on scholarships but rather your own funds as well.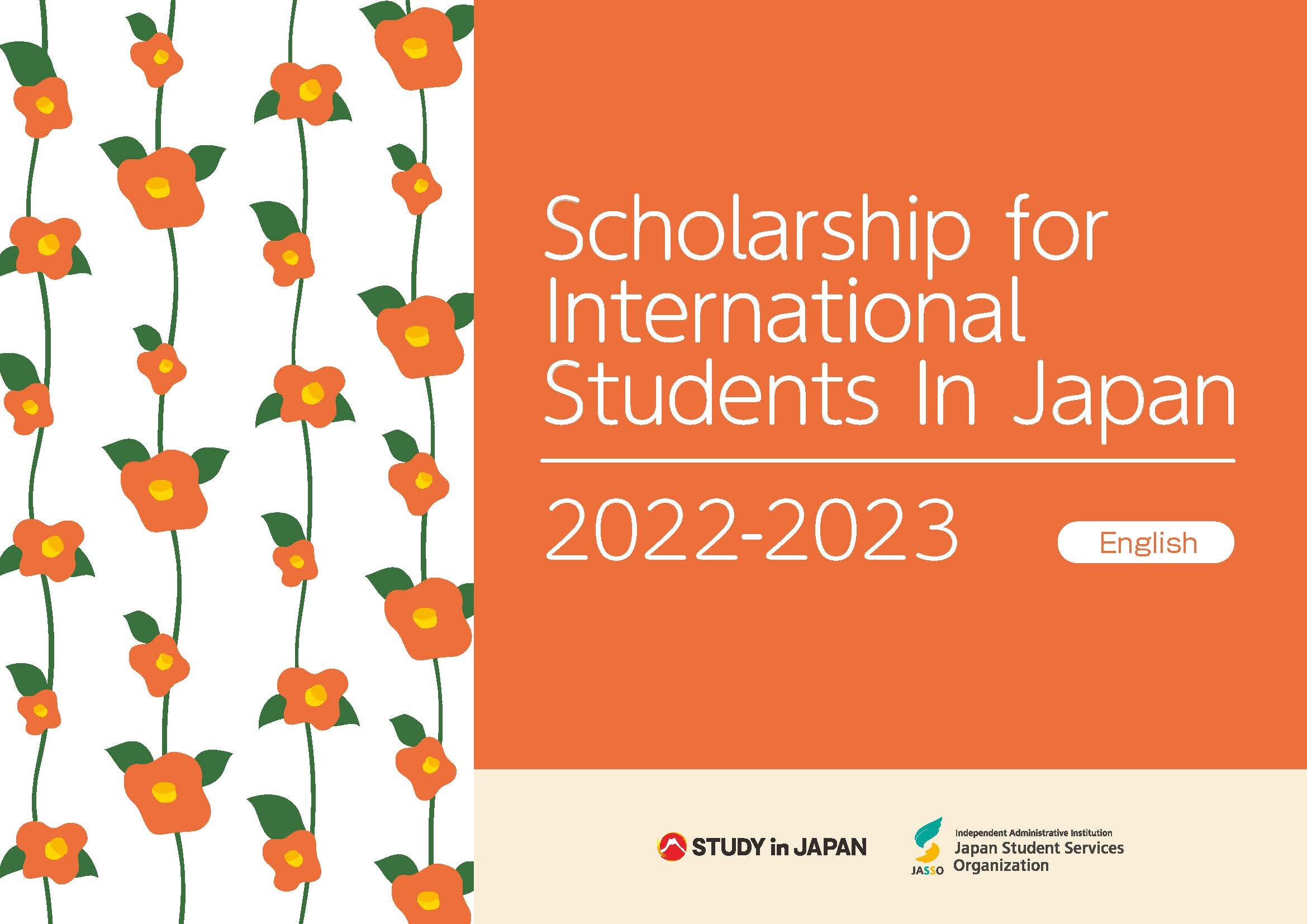 Click here to download "Scholarship for International Students in Japan" which contains details of scholarships provided by various organizations.
Types of financial assistance available
Scholarships
Tuition reduction/exemption systems (30%, 50% or 100% exemption, etc.)
When to apply
Before coming to Japan: Financial aid you can apply for prior to coming to Japan (very few options)
After coming to Japan: Financial aid you can apply for in Japan after coming to the country and enrolling in a school (many options)
Eligibility and the approximate number of organizations offering relevant financial aid
Eligibility
Apply before coming to Japan
Apply after coming to Japan

Japanese government

Local government, private, etc.
Local government, private, etc.
1
College of technology students
〇
2
21
2
Specialized training college potsecondary course students
〇
4
17
3
University / junior college preparatory Japanese language program students
〇
1
4
4
Students at Japanese language institutes other than those in 3 above
3
8
5
Junior college students
5
31
6
University undergraduate audit students
0
2
7
University undergraduate students

〇

(Japanese studies students)

13
97
8
Graduate schoo-level research students

〇

(Teacher training students)

4
17
9
Master's program students

〇

(Young Leaders' Program (YLP) students)

17
119
10
Doctoral program students
〇
13
106
11
Professional degree program students
〇
1
8
Reference:Scholarship for International Students in Japan 2021 - 2022, JASSO

Application requirements
Application requirements include 1) age, 2) country or region, 3) school enrolled in in Japan, 4) major or specialty field, etc.

Screening examinations
Screening for most financial aid is conducted using only the documents submitted, but some organizations require an interview or a written examination testing your general education, knowledge in your field and/or language abilities.
How to apply
The majority of financial aid requires you to apply through the school you are enrolled in. (Please confirm the relevant details at your school's International Student Office.)
Scholarships you can apply for before you arrive in Japan
Type
Eligible students/Number of organizations offering scholarships
Monthly stipend (yen)
Inquiries
Japanese Government (Monbukagakusho:MEXT)Scholarship

*1

Young Leaders' Program (YLP) students
242,000

The Japanese embassy or consulate in your home country*2

Research students (Non-degree students)
143,000
Research students (Master's course)
144,000
Research students (Doctoral course)
145,000
Teacher training students
143,000
Undergraduate students/college of technology students/specialized training college students/Japanese studies students
117,000
Reservation Program for Monbukagakusho Honors Scholarship for Privately-Financed International Students
Privatly-financed international students who have achieved an excellent score on EJU and who will enroll as regular students in universities (undergraduate program), junior colleges, colleges of technologh (thire year or upper), or specialized training colleges (potsecondary course)
48,000
JASSO

*3

Local governments and private organization scholarships
17 organizations
60,000~200,000
Local agovernments, private organizations, etc.

*4

On-campus scholarships, tuition fee exemption or reduction system
-
-
School you will be enrolled in
*1 Students who study or do research in a designated region will receive an additional monthly stipend.
*2 For some countries, a goverment agency in your home country serves as a point contract.
*3 https://www.jasso.go.jp/ryugaku/study_j/scholarships/shoureihi/yoyakuseido/
*4 Confirm with each organization whether acceptance will be decided before coming to Japan.
Scholarships for exchange students under inter-university exchange agreements, etc.
| | | | |
| --- | --- | --- | --- |
| Type | Eligible students | Monthly stipend (yen) | Inquiries |
| Students Exchange Spport Program (Scholarship for Short-term Study in Japan) | International students under the inter-university exchange program agreement, etc. on a short-term basis from eight days to one year | 80,000 | Current school in home country |
Scholarships you can apply for after you arrive in Japan
Type
Eligible students/Number of organizations offering scholarships
Monthly stipend (yen)
Inquiries
Monbukagakusho Honors Scholarship for Privately-financed International Students
Graduate school students (doctral course, master's course)/research students (graduate school lever)/undergraduate students/junior college students/college of technology students (3rd year or upper)/specialized training college (postsecondary course) students/students of preparatory Japanese language program offered at private universities, junior colleges/students of advanced courses of university, junior college and college of technology/university preparatory course students
48,000
Current school (in Japan)
Japanese language institute students
30,000
Local government and private organization scholarships
125 organizations
15,000~300,000
Each scholarship organization or current school (in Japan)
On-campus scholarships, tuition fee exemption or reduction system

-

-

Current school (in Japan)
Find a scholarship/tuition reduction/exemption system
You can also look up scholarship information on the following websites: